CoolSculpting In Las Vegas
CoolSculpting – The "Cool Way" To Remove Unwanted Fat
CoolSculpting is an FDA-cleared Non-Surgical Procedure designed to freeze away your fat.  Chic la Vie, the leading med spa in Las Vegas, offers the latest advances in both surgical and non-surgical procedures. In the technological advancements of fat removal from the body, nothing is "cooler" than CoolSculpting, especially when it comes to removing stubborn fat.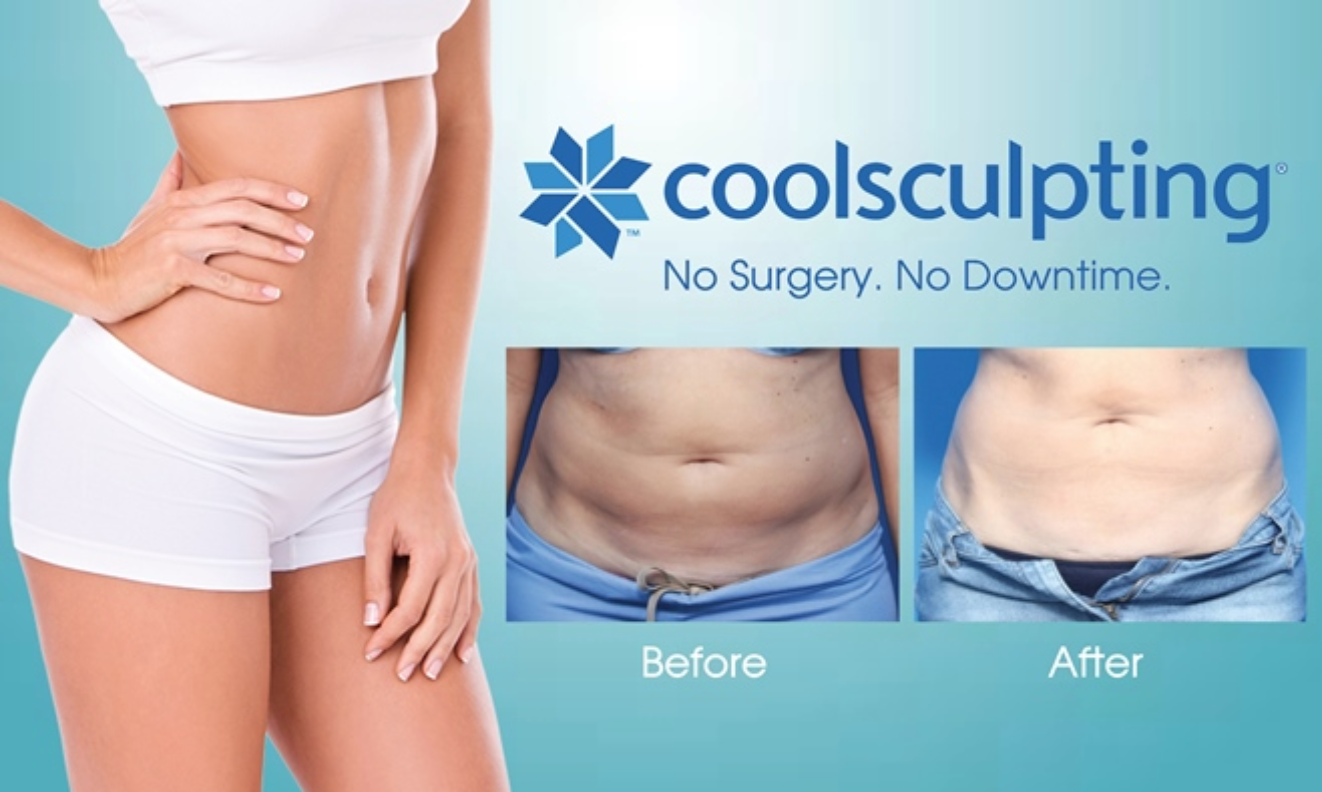 Freeze Away Fat Non-Surgically at Chic la Vie
Even with an effective diet and workout routine many of our patients still find it difficult to lose stubborn fat, particularly in specific areas of their body.  Many turn to a surgical procedure known as liposuction, which effectively removes fat once and for all.
A wonderful option is CoolScuplting, a procedure that requires less downtime and is an alternative for those seeking a less-invasive, non-surgical alternative to eliminating stubborn and unwanted fat. 
What Is CoolSculpting?
A revolutionary technology that uses no needles or sharp instruments to reduce areas of fat. CoolSculpting creates a natural-looking and smooth appearance. You will enjoy a completely safe, FDA– cleared and very effective procedure that has been performed over 1.5 million times worldwide. 
This fat reduction treatment is the only FDA-cleared procedure to use controlled cooling to safely target and eliminate fat. Patients notice the results and they are lasting so you will look and feel great following your procedure.
How Does CoolSculpting Work?
CoolSculpting works by freezing the fat cells in the area you desire. Typically these include the thighs, abdomen, and "love handles."  The targeted area is pulled together between two cooling panels. Once secure, the panels get to work by freezing the stubborn fat cells. Eventually, these frozen fat cells, now dead, will be eliminated from the body. 
Since CoolSculpting is non-invasive and non-surgical, there is no cutting or injections necessary. The only discomfort you may feel is a firm pull with enough pressure to adequately target the fat cells you seek to eliminate. Despite some initial discomfort, it diminishes quickly, and most patients spend time during the treatment, browsing their laptops, reading, or simply relaxing. Some people even find the procedure is so relaxing they can nap through it. CoolSculpting procedures typically last around one hour, depending on the amount of fat and number of areas you have targeted.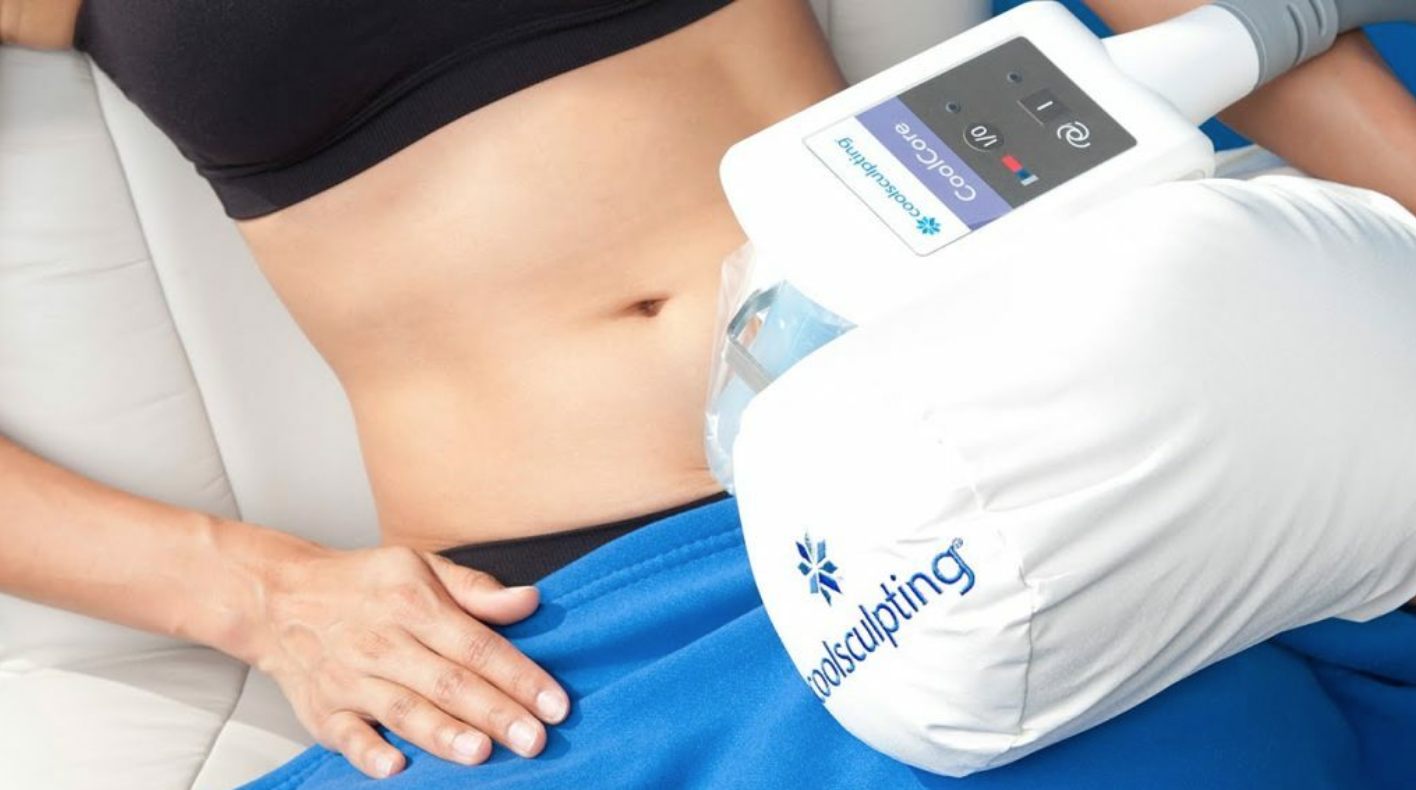 Get Rid of Your Love Handles with CoolSculpting!
CoolSculpting is a great way to contour your body and achieve the look you love. This cutting-edge technology employs cryolipolysis to cool and freeze fat cells without the need for surgery. It's a cosmetic treatment that uses sculpting and contouring to achieve the desired results. CoolSculpting is one of the best ways to get amazing skin, and it's loved by celebrities and everyday people alike. If you're looking for the best place to get CoolSculpting, then look no further than our professionals here at our Chic la Vie Med Spa. We'll help you achieve the beautiful body you've always wanted.
CoolSculpting is performed by a board-certified plastic surgeon, so you can be sure you're in good hands. If you're tired of feeling self-conscious about your love handles, CoolSculpting treatments could be the perfect solution for you – and it doesn't involve surgery! The process is completely safe and effective. If you're interested in learning more about CoolSculpting, give us a call. We will be happy to answer any questions you may have about the treatment.
Sculpt Your Body with CoolSculpting in Las Vegas
Sculpt your muffin top, thigh, and arms with CoolSculpting in Las Vegas, NV. Dr. Lane Smith is one of the few certified CoolSculpting providers in Las Vegas. Candidates for CoolSculpting are those who have bulges that they just can't seem to get rid of, even with diet and exercise. CoolSculpting is a non-invasive fat reduction procedure that uses controlled cooling to eliminate fat cells. The treatment is safe and effective for everyone, including men.
CoolSculpting results are impressive and noticeable. Many patients report a firmer contour and better definition after their first session. Additional sessions may be needed to achieve optimal results. CoolSculpting is not a weight loss solution. However, it can help reduce problem areas that are resistant to diet and exercise.
CoolSculpting is a safe and effective procedure with minimal risk. Most patients experience no side effects whatsoever. However, as with any medical procedure, it is important to consult with a qualified plastic surgeon before undergoing treatment.
Dr. Lane Smith is a board-certified plastic surgeon who offers CoolSculpting in Las Vegas, NV. If you're interested in learning more about CoolSculpting in Las Vegas, NV, please visit Chic la Vie Med Spa or call us at 702-233-8535 today to schedule your appointment.
What Can I Expect Following My Procedure?
Patients typically notice results approximately three weeks after their procedure. Your body begins to flush out the fat cells over the course of the next four to six months. The fat cells will be eliminated from your body permanently and there is no chance of them returning to the affected areas. If you gain weight following the procedure you will notice that it is distributed more evenly on your body.  It is therefore important to maintain a healthy lifestyle to avoid additional weight gain in the future. 
What are the benefits of CoolSculpting?
There are many benefits to CoolSculpting in Las Vegas. The most obvious benefit is that it can help you get rid of unwanted fat. It can also help to improve your appearance and make you look more toned and fit. Additionally, CoolSculpting can help to boost your self-confidence and make you feel better about your body.
Is CoolSculpting right for me?
If you're considering CoolSculpting in Las Vegas, the first step is to book a consultation with a board-certified plastic surgeon. During your consultation, your surgeon will assess your goals, physical attributes, and overall health to determine if CoolSculpting is the right treatment for you.
Some of the factors that will be considered include:
The amount of fat you have

The location of the fat

Your skin tone

Your overall health

Your goals for treatment
What are the risks and side effects associated with CoolSculpting?
There are a few risks and side effects associated with CoolSculpting in Las Vegas. The most common side effect is temporary numbness or tingling in the treated area. This typically lasts a few hours after the procedure and is caused by the freezing process. Other potential side effects include:
Redness, swelling, bruising, or skin sensitivity in the treated area

Cramping, itching, or discomfort

Nausea or vomiting

Headache
What is the difference between CoolSculpting and other fat reduction treatments?
CoolSculpting in Las Vegas is an FDA-approved fat-reduction treatment that freezes and destroys unwanted fat below the surface of the skin.CoolSculpting does not help you lose large amounts of weight; however, it can aid in reducing smaller, difficult-to-lose pockets of fat. Common treatment areas include the abdomen, love handles, inner thighs, outer thighs, and under the chin.
If you feel CoolSculpting is right for you, call Chic la Vie today at (702) 233-8535 to set up a consultation, or schedule with us Online. During the meeting our professional staff will discuss with your goals various and whether or not the procedure is the right choice for you. If it is, we will work with you to come up with a treatment plan so you can kiss that stubborn fat goodbye.
Reasons to Choose Chic la Vie for CoolSculpting
If you're looking for a reputable and experienced beauty clinic in Las Vegas to provide you with CoolSculpting treatments, Chic la Vie Med Spa should be your first choice. This popular body contouring procedure can help you achieve your desired body shape and firmness without any surgery or downtime.
CoolSculpting is an innovative treatment that uses controlled cooling to target fat cells beneath the skin. The cold temperatures freeze the fat cells, causing them to die off and eventually be eliminated from the body through natural metabolic processes. People who are considering CoolSculpting often find themselves wondering how it works, how long it takes to see results, and whether or not it's safe. Fortunately, Chic La Vie Med Spa has all of these answers as well as many others.
At Chic La Vie Med Spa, our experienced practitioners take great care to ensure that each patient receives individualized attention throughout their treatment sessions. They will assess the areas of your body that are most affected by stubborn fat deposits and take into account other factors such as age, lifestyle habits, and medical history before recommending the best course of action for you. Each patient's results may vary depending on a variety of factors, including the extent of their stubborn fat deposits and their overall health condition prior to undergoing treatment.
Our clinic also offers high-quality treatments, such as dermal fillers and botox that dramatically enhance a person's appearance in an easy and worry-free way. We strive to make sure our patients feel comfortable throughout the session with minimal discomfort or side effects! For women in particular who want to improve the appearance of their buttocks but don't necessarily want surgery, butt injections are a viable alternative that requires fewer treatment sessions with minimal complications when performed by our experienced practitioners at Chic la Vie Med Spa.
The safety of our patients is always our top priority at Chic la Vie Med Spa, which is why we have stringent protocols in place in all areas of care; this includes using only FDA-approved devices and products during each procedure, providing detailed instructions both before and after each treatment session, addressing any potential side effects or risks associated with CoolSculpting, monitoring patients closely during their appointments so they remain comfortable throughout their treatments, and much more. We also make sure that our prices remain competitive while still providing luxurious services since we know that cost can be an important factor when making decisions about aesthetic treatments such as CoolSculpting or dermal fillers.
If you would like further evidence regarding how effective CoolSculpting is at helping people achieve their desired results, then feel free to read some of our reviews from past clients who have seen great improvements in both form and function thanks to CoolSculpting treatments at Chic la Vie Med Spa!